The Independent Awards Standards Council – Trust Mark Scheme
What is the Awards Trust Mark?
The Awards Trust Mark scheme is a not-for-profit accreditation programme run by The Independent Awards Standards Council with the goal of, as the name suggests, enhancing trust between those entering awards schemes, and the organisations running them.
It is based around a voluntary code of conduct that awards organisers commit to. All levels of the Trust Mark require a director to sign up to this code of conduct. The highest levels (silver and gold) not only have the most extensive list of elements within the code of conduct, but are also validated by calling a randomly selected awards judge and awards entrant.
The scheme is not-for-profit. All individuals on the council, and organisations supporting the scheme, monitor their investments and the fees charged to award organisers are purely to cover these costs. Any surplus is reinvested back into the scheme.
The scheme is already raising standards in the industry, and we would encourage everyone entering awards to encourage the organisers to commit to the code of conduct and thus earn an Awards Trust Mark.
If you are aware of an accredited award doing something that suggests they are not complying with the Awards Trust Mark code of conduct, then please contact us so we can investigate further. 
What is the evidence for needing one?
The need for the Trust Mark, and the elements within an agreed code of conduct, are based on research by Boost Awards that gained input from both awards entrants and organisers. This research showed that about 80% of businesses entering awards would be influenced by such a scheme when picking awards to enter. It found that transparency was essential, and that most awards organisers were willing to consider such a scheme, for the benefit of all stakeholders within the awards industry. The research also showed that perceived trust in the judging process used in an awards scheme is one of the most influential factors for businesses in picking schemes to enter.
So how does the Awards Trust Mark work?
There are three tiers available as shown below (Click logos to apply):
What do we get for applying?
Any awards scheme that earns an accreditation:
Can use the Awards Trust Mark logo, of the level of accreditation that they have earned, in any marketing for a period of 12 months after accreditation has been earned. When in digital form, the logo must link to the corresponding page on this www.awardstrustmark.org website which explains what that level accreditation means.
Will have their awards scheme marked with a correspondingly coloured tick on the awards-list.co.uk and awards-list.com websites. These sites are the agreed locations where the accreditation level is published and can be verified. The research clearly shows that organisations choosing which awards to enter will lean towards those with Trust Marks.
May 2019 – Great to see a new award scheme successfully applying for the Awards Trust Mark – Well done to MWT Cymru who achieved their Standard Awards Trust Mark for their Mid Wales Tourism Awards. In the process of applying they made a number of changes to their scheme based on the criteria and suggestions from the IAS Council members, and with these incorporated, we are happy to confirm that these are a very well run awards scheme. We wish them the best of success in their inaugural year.    
May 2019 – We are very pleased to announce that the criteria for the standard Awards Trust Mark has been met by The Aesthetics Awards. These awards for practitioners, companies and organisations demonstrating excellence in the field of medical aesthetics, are well-organised, have a clear website with all the information and rules for entrants, and most of all have a transparent judging process with independent judges. Many congratulations and good luck with this year's awards.  
January 2019 – A very exciting start to the new year for The Trust Mark scheme as we can announce that the prestigious Investors in People Awards, themselves a very credible accreditation scheme, have attained a Gold Level Awards Trust Mark. This is fantastic news. After going through a rigorous process of external verification, it became very clear that Investors in People set themselves the highest of ethical standards in all aspects of judging, feedback and transparency. In our opinion they are a standard that all awards schemes should aspire to. Well done to everyone involved.   
August 2018 – We are pleased to announce that The Property Management Awards have successfully applied for a Silver Award Trust Mark. Members of the Council were very impressed by their scheme, particularly the fact they are free to enter, exceptionally popular, show great integrity in the judging process and hold a superb launch event. Assessment included phone interviews with a randomly selected judge and entrant, and Chris Robinson personally met with the organisers who were more than happy to show transparency in all their processes. With the addition of feedback to all applicants, they hope to earn a Gold Trust Mark next year. Well done!  

July 2018 – The Awards Standards Council is very pleased to welcome our newest member Louise Turner, Founder and Chief Wordsmith at Awards Writers. With many year's experience writing award entries and a wide knowledge of the award industry itself, Louise is keen to contribute ideas and develop the Trust Mark scheme further, so we are very grateful to have her join us.
May 2018 – We are excited to announce that The Global Good Awards has become the very first awards scheme to earn the coveted Gold Standard Ethical Awards Trust Mark. Many congratulations!  Full details can be read about their success on The Global Good Awards website.
"The Global Good Awards scheme certainly sets the standard for how awards schemes should be run. Their every detail, from the transparency of the scoring system, to the briefings provided to judges, to the sustainability of the awards dinner, to the clarity of the entering process, is exemplary. I couldn't have hoped for a more appropriate award scheme to be the first to earn the Gold Standard Awards Trust Mark." 
Chris Robinson, Founding Member of The Independent Awards Standards Council
Following their successful accreditation, Karen Sutton accepted an invitation to join the IASC and share her best practice with other award schemes. Welcome Karen!
What is the Independent Awards Standards Council?
The Independent Awards Standards Council (IASC) and the Awards Trust Mark are a non-profit making exercise with the sole aim of promoting trust in the award industry as a whole for the benefit of all stakeholders. By applying for an Awards Trust Mark we hope that you will be contributing to this aim and keep within the spirit of its intentions. Please contact the Independent Awards Standards Council directly should you wish to become a member. Current members are as follows: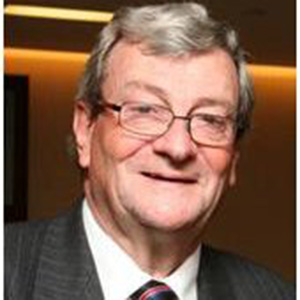 Don Hales
Founder & Chairman Awards International
Sarah Garrett MBE
Founder SPM Group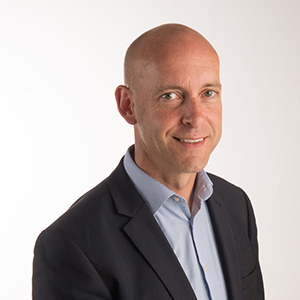 Chris Robinson
MD & Founder Boost Marketing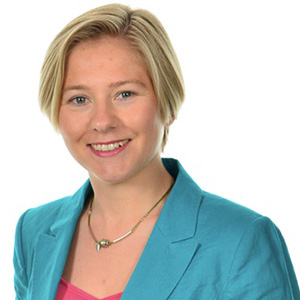 Karen Sutton
Founder The Global Good Awards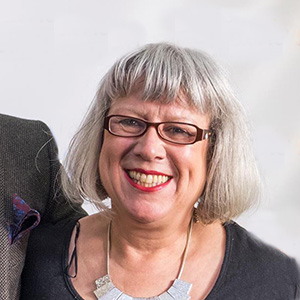 Paula Kelsey
Owner Cloud 9 Event Management Limited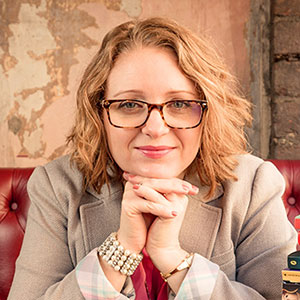 Louise Turner
Founder & Chief Wordsmith, Awards Writers