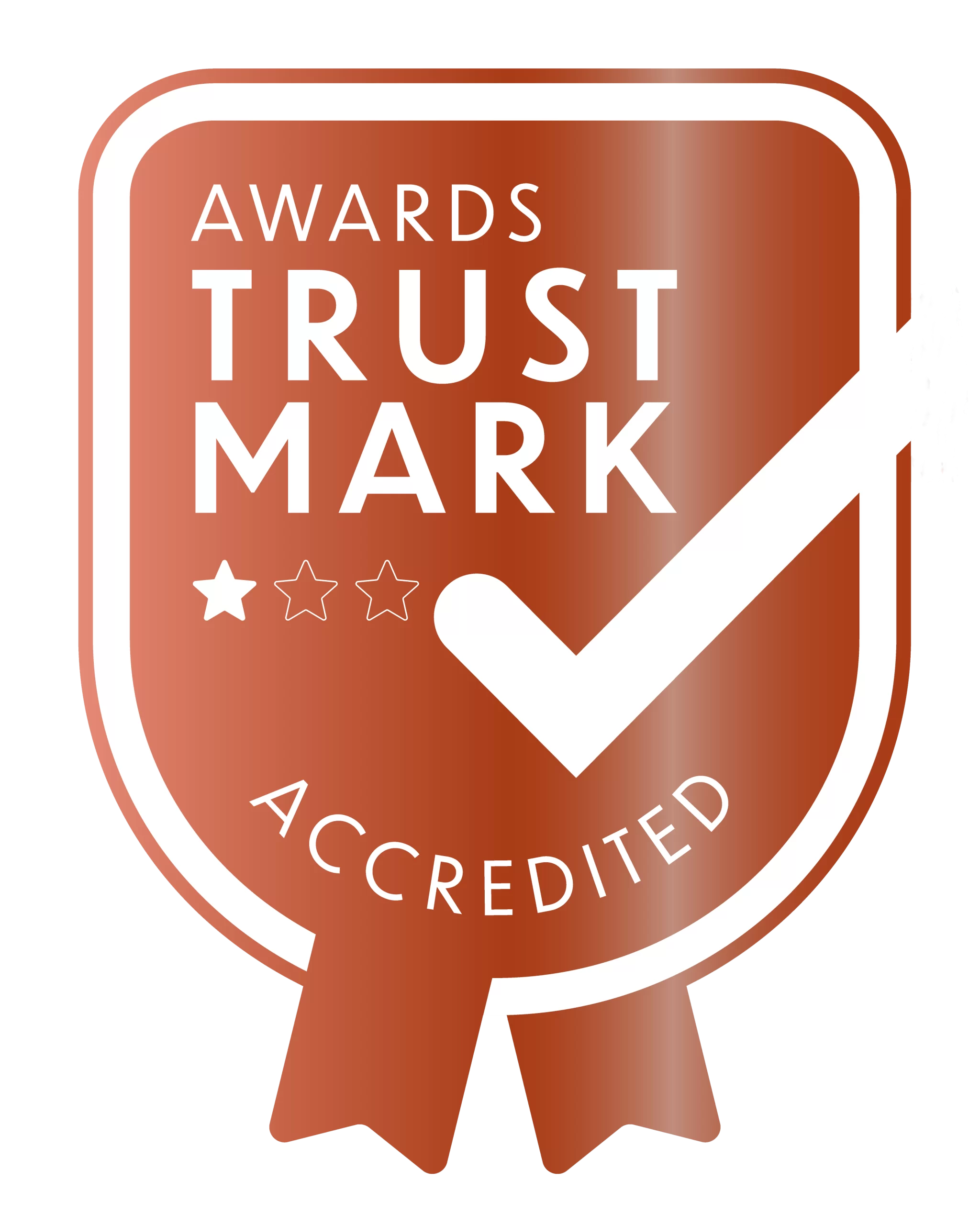 Awards Trust Mark – "Accredited Award Scheme"
For an award to have achieved the Awards Trust Mark the following criteria have been met:
Awards should be open to all within the specified region and sectors stated on the website, with no unwritten filtering (e.g. it is okay to be restricted to clients or association members – but only if clearly stated. Any filtering of applicants by brand name, company size, perceived reputation etc. is not allowed).

Judging must be strictly in accordance with the process stated on the website for both the shortlisting stage, and the final selection of a winner.

All judges must be independent and not employed by companies that have a commercial interest in table sales, advertising etc. or a conflict of interest with the nominees. If a judge is employed by the awards organiser or sponsor then there has to be a very clear rationale for this (e.g. they are an industry expert).

No compulsion that finalists must attend the presentation event.

The whole programme should be well organised, with full availability of dates, rules and other important information.

Not charging for use of logos or promotion of a win.

Providing winners with quotes for press releases for free whenever they ask.

Winners being publicly declared (website etc.) within 7 days of any awards event.

Fee transparency – all fees and costs declared on the website. Including entry fee, event attendance fees, any membership fees, and optional costs like duplicate trophies (if applicable).

Clear website in terms of dates and processes – e.g. having the deadline date clearly visible on the homepage (a date not just a countdown timer), and rules/ eligibility/ how to enter pages are all easy to find.

Allowing entry forms to be viewable prior to having to pay an entry fee to gain access.

A contact email and phone number is provided on the website for those wishing to enter the awards to ask questions, with responses within 24 hours.
This level of award is self-nominated and adherence is validated, where practical, by a member of the Independent Awards Standards Council, and a director from the accredited awards scheme signs a commitment to the above code of conduct on behalf of the awards scheme. If you wish to apply for the Awards Trust Mark accreditation you can download the application form below.